Documentary: Life in a River Town – Prairie du Chien
About Life in a River Town: Prairie du Chien
Life along the Mississippi River defines this area - from historical significance to the way it shapes the people that call it home.
So what transcends time in a river town like Prairie du Chien? Despite all of the changes that modern life brings, are there still ways that people can connect with the past? And how does an area that offers so much opportunity for self-sustainability also connect as a community?
Dan Moris explores these questions and more with Prairie du Chien residents, sharing their experience and perspective on what has made life in this river town so special.
Released: August 2022
Length: 34 minutes
Produced By: Dan Moris
Featuring: Nancy Thurn, Mike Valley, Norb Aschom, Patrick Igou, Mary Antoine, Bob Collins, Angie Henderson
Narrated By: Dan Moris
Videography & Production: Dan Moris
Special Thanks: Ft. Crawford Museum, Prairie du Chien Historical Society, Villa Louis Historic Site, Prairie du Chien Main Street, Wyalusing State Park, Courier Press, Bette Beneker, The Tavern, Prairie Cinema, Prairie du Chien Class of 1972, Jake Stephens, Kramer Auction Service, Brad Steiner, Larry Clanton, Igou Family, Jim Netz, and the kids on their bikes.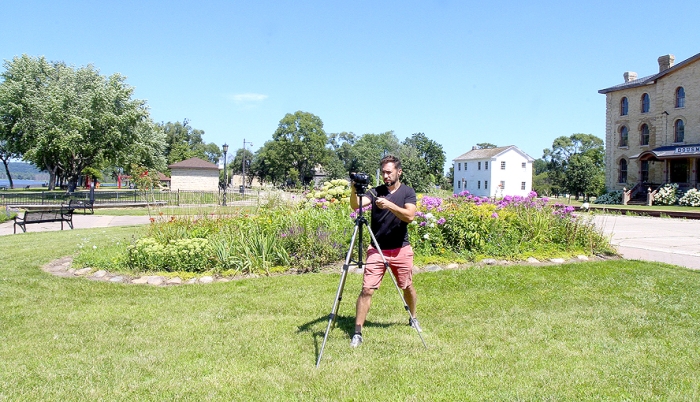 Created by Dan Moris, the vast majority of the footage used in the documentary was shot during the Summer of 2022 at various places around Prairie du Chien.
The documentary premiered to three at-capacity showings at Prairie Cinema in August, with an encore showing at the Prairie du Chien Area Arts Center in September.
Now available to stream online, the documentary is available for free to view. Enjoy!