2023 | 73rd Annual Prairie du Chien Ice Fisheree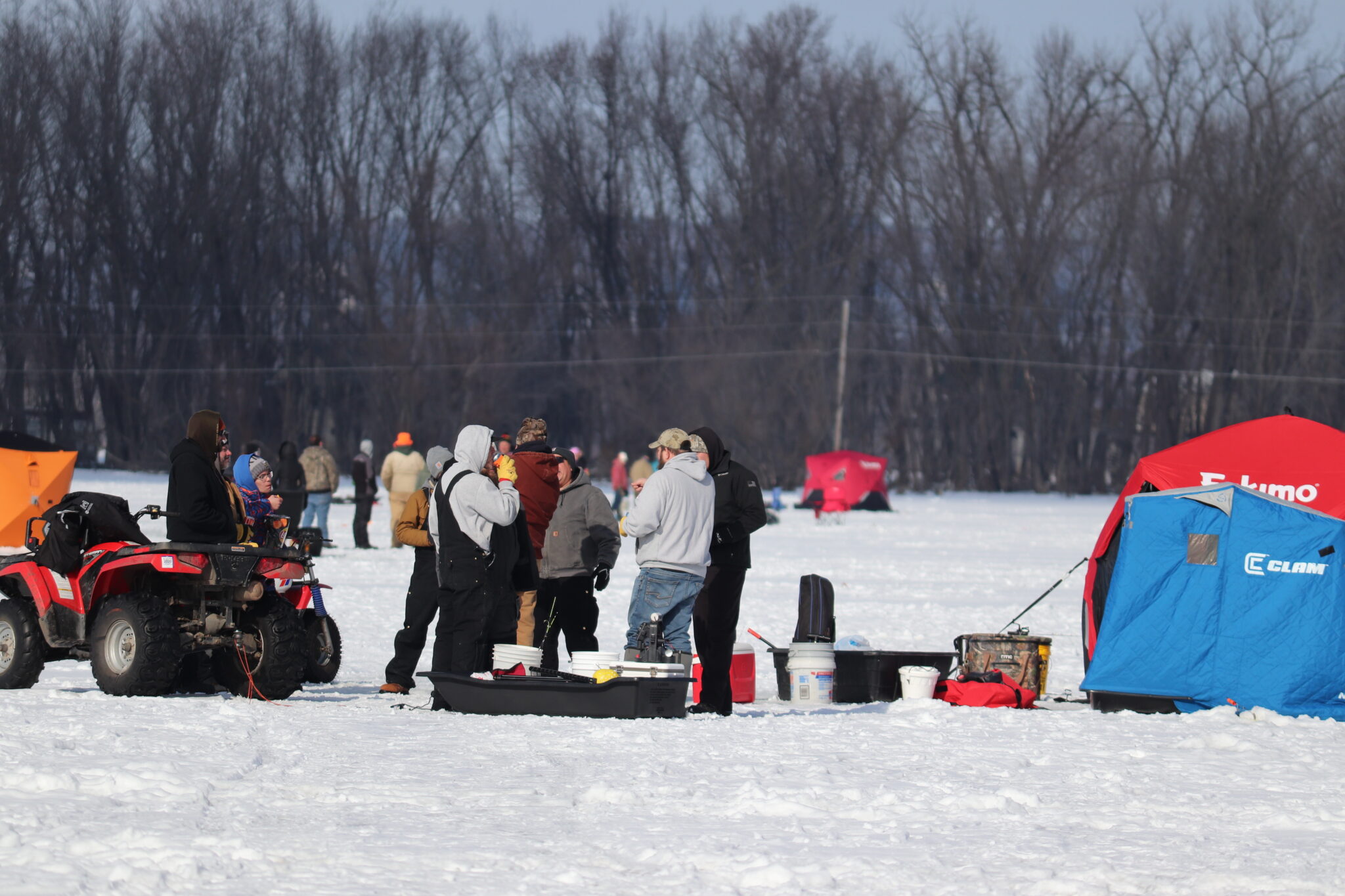 Friday Night, February 3
Fish Fry, 50/50 Drawing & Meat Raffle at The Crooked Oar Bar & Marina. Karaoke from 7pm - 11pm
Saturday, February 4
7am - Breakfast served at The Crooked Oar; fishing tournament begins
8am-5pm - Weigh-ins
11am-12:30pm - Kid's Fishing Expo
7pm-11pm - Live Music by Mitch Laue & The Bar Flyz
Sunday, February 5
7am - Breakfast served at The Crooked Oar
8am-2pm - Fishing Tournament & Weigh-ins
2pm - Raffle drawings & door prizes
Gun raffle all weekend!
Registration is $12 (per adult) or $15 on the days of the event. Kids 12 and under are $10 in advance, $12 the day of the event. In addition, you may purchase Ice Fisheree Raffle tickets.
Deadline for Advance Registration: Monday, January 30, 2023
Licenses: Any required Wisconsin fishing licenses are necessary. Fishing is open to any waters in the Prairie du Chien area.
Iowa residents may use their current year Iowa fishing license. Residents of other states will need a non-resident license to fish in Wisconsin.
Grand Raffle Prize:
Kawasaki Mule Pro-MX
2nd Prize: Materbuilt Propane Smoker
3rd Prize: Fishing Fire Ring
4th Prize: Portable Buddy Radiant Heater
Other Prizes: Weekend Getaways, Fishing Equipment, & Much More!
Adult Fishing Prizes:
1st Place: $75 cash
2nd Place: $50 cash
3rd Place: $25 cash
Adult fishing prizes compliments of Peoples State Bank.
Kids Fishing Prizes:
1st Place: $50 cash
2nd Place: $20 cash
3rd Place: $10 cash
Kids First place prize compliments of Frenchtown Sand & Gravel.
Prize Money Fish
The prize money fish will be released in Gremore Lake. The amount of prizes will be based on Fisheree participation. Sponsored in part by Pink's Automotive.