2022 | 72nd Annual Prairie du Chien Ice Fisheree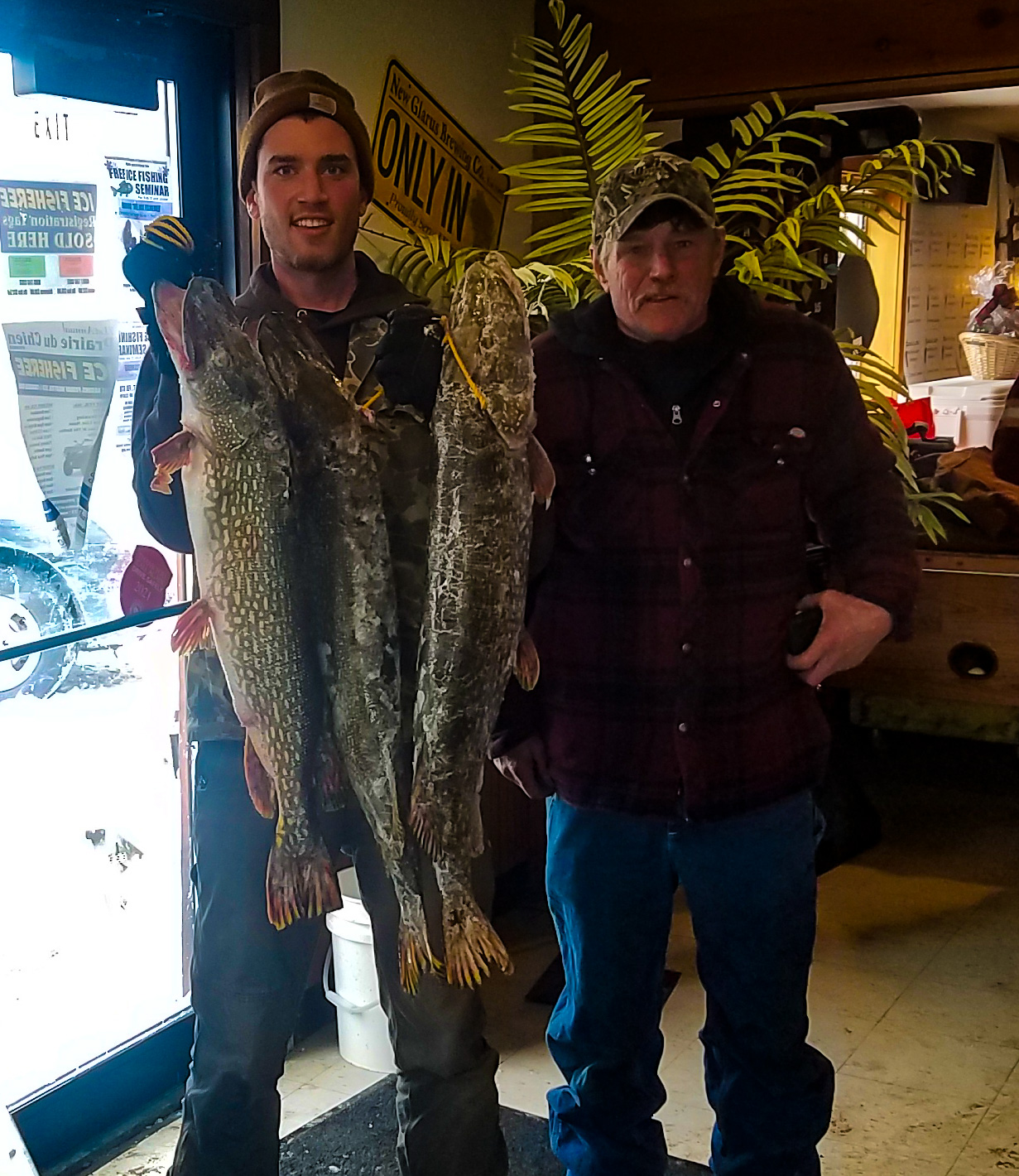 2021 (Last Year's) Fisheree Results
Adult Results
Northern Pike
1st - John Austin (15.25)
2nd - Nic Carlson (13.42)
Large & Smallmouth Bass
1st - Zach Thorton (2.95)
2nd - Dan Austin (2.88)
3rd - Aaron Winter (2.44)
Yellow Perch
1st - Marty Govert (1.57)
2nd - Dylan Zeccaro (1.19)
3rd - Dan Knock (.42) tie
3rd - Cole Johanningmeir (.42) tie
Crappie
1st - Fred Kilbey (.93)
2nd - Marty Govert (.70)
Kids Results
Walleye/Sauger
1st - Pat Ries (1.25)
Yellow Perch
1st - Paxton Wylie (2.46)
2nd - Landon Roe (.76)
3rd - Pat Ries (.66)
Crappie
1st - Ethan Igou (.61)
Sunfish
1st - Jacob Rausch (.32)
Click here for a schedule of events Registration is $12 (per adult) or $15 on the days of the event. Kids 12 and under are $10 in advance, $12 the day of the event. In addition, you may purchase Ice Fisheree Raffle tickets.
Deadline for Advance Registration: February 1, 2022
Licenses: Any required Wisconsin fishing licenses are necessary. Fishing is open to any waters in the Prairie du Chien area.
Iowa residents may use their current year Iowa fishing license. Residents of other states will need a non-resident license to fish in Wisconsin.
Adult Fishing Prizes:
1st Place: $75 cash
2nd Place: $50 cash
3rd Place: $25 cash
Kids Fishing Prizes:
1st Place: $50 cash
2nd Place: $20 cash
3rd Place: $10 cash
Kids First place prize compliments of Frenchtown Sand & Gravel.
Prize Money Fish
The prize money fish will be released in Gremore Lake. The amount of prizes will be based on Fisheree participation.
Grand Raffle Prize:
CF Moto CFORCE 600 2-UP
2nd Prize: Cabela's Deer Processing Package
3rd Prize: Cabela's 4 Person West Wind 3-Season Tent
4th Prize: Fishing Fire Ring
Other Prizes: Weekend Getaways, Fishing Equipment, & Much More!